The inflation system pressure is preset and will shut off automatically once it reaches the correct inflation pressure  inside the gate. Push the ON button once, starts inflation sequence.
Keep compressor always inside the backpack. Fill hose exits at hip height to the right or left as needed. Turn OFF power switch on the compressor case after daily use, to save battery power.

Battery for Compressor not included.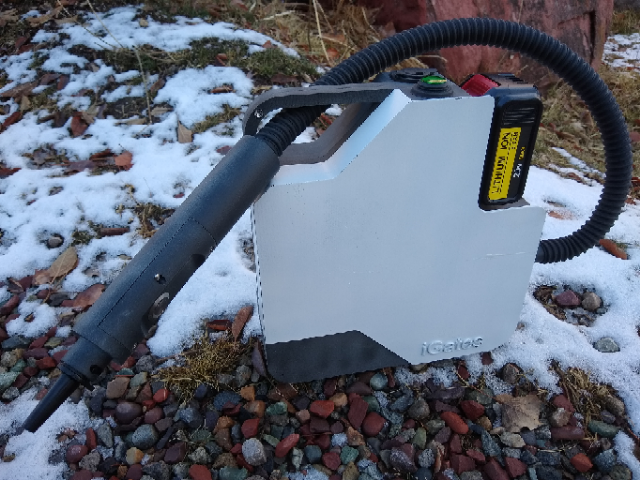 Training Without Fear NexGates™ are here
The correct way to pull tab on TOP valve is stiff arm first. Now, tilt iGates® away from your head to avoid the short burst of air released.  Re close tab after fold-up.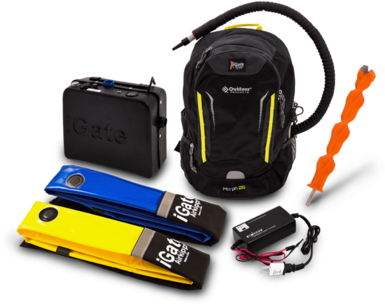 Five Basic Rules: iGates®friendly